Copyright © 2012 The National Center of Manuscripts
Copyright © 2012 Ilia State University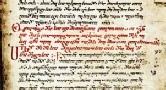 The results of merging of the cultures are clearly expressed in the Georgian manuscripts (12th-19th c) involving original and translated astronomical works. They represent extensive texts, tables, complexes of pictures.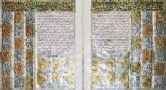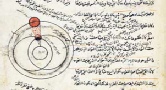 The Persian manuscripts of astronomical-astrological character in the National Centre of Manuscripts (Tbilisi) are written mostly in the 13th -19th centuries and present the works of famous medieval authors.
The Oriental collections of the National Centre of Manuscripts preserve the Arabic astronomical, cosmological and chronological manuscripts, fundamental works of Birgandi, Al-Sufi and others.